What is Kahlua: A Guide to the World's Most Famous Coffee Liqueur
One of the most famous coffee liqueurs in the world is Kahlua. Kahlua was first created back in 1936 in Veracruz, Mexico. The concept came from two lifelong friends who came up with the idea of enriching alcohol with coffee.
Kahlua is made with roasted, ground Arabica coffee beans, vanilla, sugar, and rum. Many different types of drinks can be made with Kahlua including White Russian, Black Russian, Mudslide, Frothy Coffee Liqueur Cocktail, Mexican Coffee Liqueur Drink, and more!
This guide offers information on Kahlua drinks, recipes, and how to drink Kahlua, among other helpful information on drinking this coffee liqueur.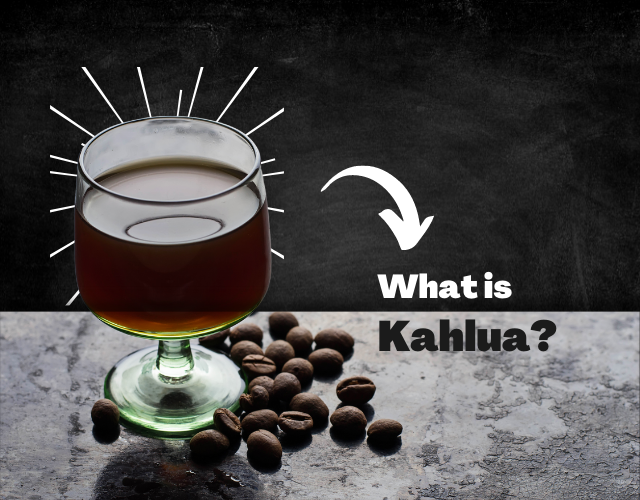 What is Kahlua?
As explained earlier, Kahlua is a coffee liqueur that has been on the market since 1936. It was created in Mexico and Kahlua quickly became popular throughout Latin America under its former name, Kahlúa.
Kahlua is currently manufactured by Pernod Ricard Keurig Dr. Pepper and it has become known as an ingredient in many cocktails. Today, Kahlua can be consumed on its own or mixed with other liquids to create unique drinks that are popular among people of all ages.
A Brief History of Kahlua
In 1936, in Veracruz, Mexico our two lifelong friends had an idea. They wanted to see if they could enrich alcohol with coffee – the result was Kahlua! The word Kahlua is believed to be closely related to ancient Arabic slang for "coffee." Four years later, after the two lifelong friends came up with Kahlua, the drink was introduced in the USA.

And eight years later, the well-known Black Russian cocktail was realized at a party in Brussels. In the 1950s, Kahlua began to dabble in bold advertisements.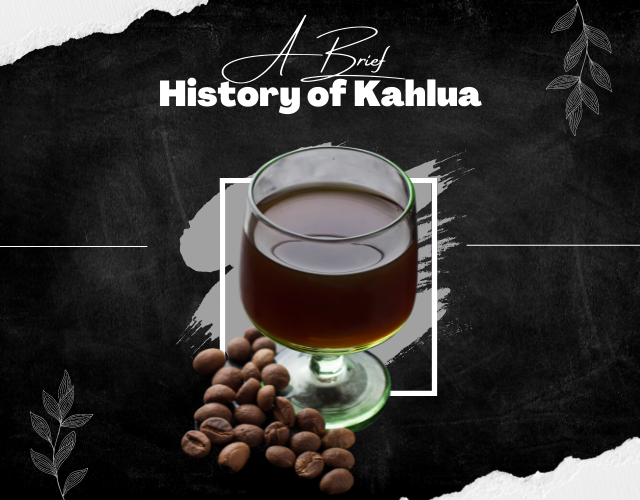 And eight years later, the well-known Black Russian cocktail was realized at a party in Brussels. In the 1950s, Kahlua began to dabble in bold advertisements. It is one of the most recognizable brands for spirits as it blends Mexican heritage with vibrant colors and fonts.
In its history, Kahlua has created quite the splash in the alcohol industry in several ways. This coffee liqueur has been delighting drinkers and party-goers for over 80 years, ever since it was created in the 1930s.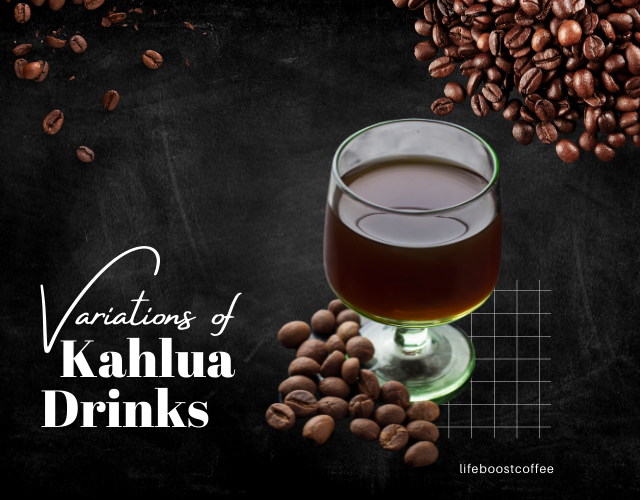 The Variations of Kahlua Drinks
As the world's most popular coffee liqueur, Kahlua does come in different variations. This means that you can choose one based on your preferences at any time. Before adding or coming up with the different variations of Kahlua, the basics are first adhered to. This includes the finest hand-picked Mexican coffee beans, which are lightly roasted and blended with different carefully chosen cane spirits.
All that said, here are the different Kahlua drinks and flavors that you can find on the market:
French Vanilla -

a sweeter version that has vanilla and cream flavors.


Coffee -

as expected, this one is strong in coffee flavor!



Mint Mocha Chip -

for those who love mint chocolate chip ice cream.



Chocolate -

the perfect blend of chocolate and coffee, which is sweet yet not overpowering.



Peppermint Bark Coffee Liqueur –

peppermint bark candy lovers will enjoy this drink.



Irish Cream -

it's like drinking Baileys but better! Get your hands on Kahlua to get you through the winter season.


Mudslide - Kahlua mixed with vodka and cream for a delectable drink that can be enjoyed any time of the day!
Winter Spice –

great during autumn and winter seasons when you're looking for something warm to keep you going through cold weather.



Cinnamon -

a perfect choice for those who love cinnamon and coffee. It is sweet with a taste of the Caribbean mixed in!



Peppermint Kahlua -

sugar, cocoa powder, vanilla extract, peppermint oil, and vodka are combined to give this drink its delightful zing!



Vanilla Spice –

there's no better way to warm up during cold weather than to get a taste of Kahlua mixed with cinnamon, vanilla extract, and other spices.



Pumpkin -

it's a must-try during autumn and holiday seasons!
As you can see, Kahlua offers a wide range of flavors and variations for your drinking pleasure. Some are strong while some can be enjoyed with mixers like cola or milk, depending on the drinker's preferences. If you want to buy Kahlua online, make sure that it is 100% authentic by looking at product reviews from other buyers as well as reading Kahlua reviews.
Kahlua Drinks
Since Kahlua originated in Mexico, it has since become very popular all over the world and can be found on liquor store shelves everywhere. Kahlua drinks are typically consumed as alcoholic beverages, but Kahlua also produces non-alcoholic options for those who do not drink or want to enjoy their favorite flavors without the alcohol.
Kahlua recipes are easy to make at home, and there is even a Kahlua ice cream recipe available for those who want to try something different with their Kahlua.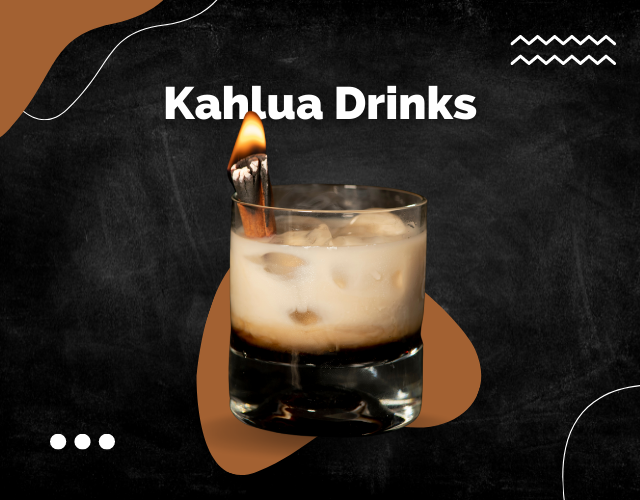 Since its introduction to the US market, Kahlua has become synonymous with coffee-flavored drinks and is typically enjoyed in hot or cold beverages that are both alcoholic and non-alcoholic.
To create a classic Kahlua drink, simply mix one part of your favorite Kahlua flavor with three parts of your beverage of choice. This can include coffee, tea, milk, or any other non-alcoholic drink that you enjoy. Kahlua drinks are also typically consumed as shots which contain one ounce of Kahlua and three ounces of another liquid such as water or soda.
Kahlua is not only enjoyed in hot beverages like coffee or tea but Kahlua can also be mixed into cold beverages. If you are looking for something different to do with your Kahlua besides mixing it in coffee or tea, try adding it to some ice cream in a blender! There is even an alcoholic version of this recipe available which mixes one ounce of Kahlua with four ounces of tequila and two ounces of heavy cream.
In conclusion, Kahlua is a versatile and delicious coffee liqueur that can be enjoyed in many different ways.
How to Drink Kahlua
Kahlua is a coffee liqueur that can be served with or without ice. If you are drinking Kahlua straight, it should be served on the rocks to prevent the drink from becoming watered down over time. Instead of serving Kahula on the rocks, some people choose to mix their Kahula with other liquors and ingredients to create a cocktail.
Kahula is the perfect addition to any coffee, and it pairs very well with cream or milk-based liqueurs. Additionally, Kahlua goes great in hot drinks like mocha lattes or Irish coffee.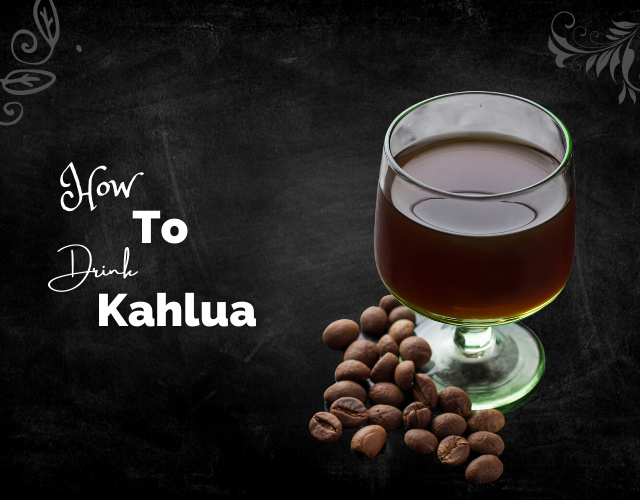 Kahula is the perfect addition to any coffee, and it pairs very well with cream or milk-based liqueurs. Additionally, Kahlua goes great in hot drinks like mocha lattes or Irish coffee. If you are making your recipe at home using Kahlua, try adding some chocolate syrup for an even richer flavor.
That's not all, Kahlua can also be used in baking, and it is great for making desserts like chocolate cake or tiramisu. As explained earlier, this coffee liqueur comes in a variety of flavors including vanilla, hazelnut, mocha, and coffee so you should have no trouble finding the perfect recipe to suit your tastes.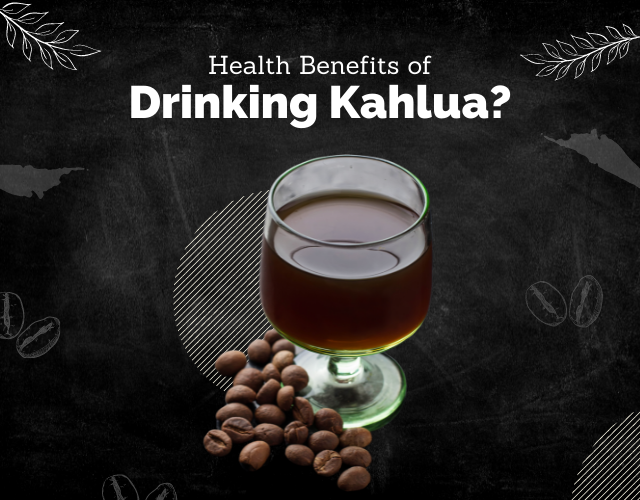 What Are the Health Benefits of Drinking Kahlua?
Kahlua is made from coffee beans, and this means that Kahlua drinkers can get the health benefits of drinking coffee. Coffee has been linked to a reduced risk of cancer and Alzheimer's disease, so it makes sense that Kahlua would have some of these same benefits. There may also be additional health benefits associated with drinking Kahlua because of Kahlua's other ingredients.
Kahlua is also high in calories, so drinking too much of this coffee liqueur can lead to weight gain and other health problems if it becomes a habit. People should try to limit their intake to one or two drinks per day unless they are trying to treat certain symptoms like insomnia with Kahlua-based drinks.
What Are the Benefits of Kahlua for Sleep?
Some people use Kahlua, or coffee liqueurs like Kahlua, to help them sleep. This may be because these drinks are high in caffeine and so can act as a stimulant. However, some believe that there is an additional effect associated with certain ingredients in this drink that help to induce sleep.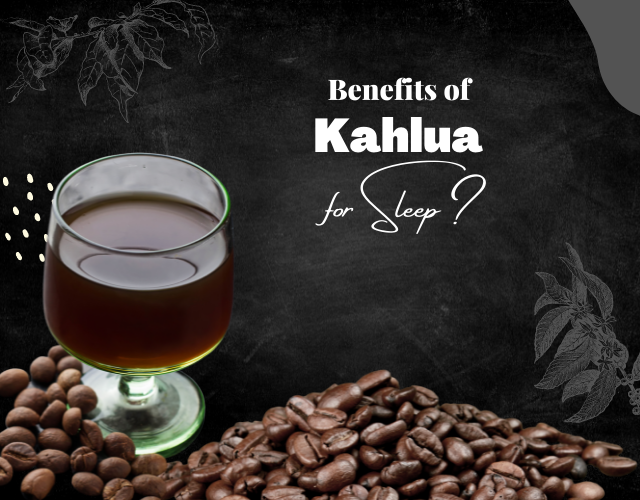 Lavender is a common ingredient in Kahlua and other coffee liqueurs, and some people believe that its scent helps them fall asleep more easily.

Lavender oil has been shown to reduce stress levels as well as the time it takes for someone to fall asleep at night, so those who suffer from insomnia may benefit from adding this ingredient to their Kahlua.



Other ingredients in Kahlua may also be beneficial for sleep, and research is ongoing into which ones play a role and how much of each one needs to be present for this effect.

Some people believe that the sugar content can help them fall asleep more easily as well as the fat because it takes longer for the body to digest these things. However, both of these have been linked to weight gain and obesity if people do not keep their Kahlua consumption under control or drink it every night.



While drinking a small amount of Kahlua may help some people fall asleep more easily, too much can make falling asleep harder due to its caffeine content as well as its other stimulants.

People should try to limit their Kahlua intake to one or two drinks per night and only occasionally if they plan on trying this method for falling asleep more easily.

In summary, drinking a moderate amount of Kahlua can help people fall asleep due to the lavender oil in it which reduces stress levels and makes it easier to fall asleep. However, too much Kahlua can have the opposite effect by increasing stress levels and making it harder for someone to sleep because of its caffeine content as well as other stimulants.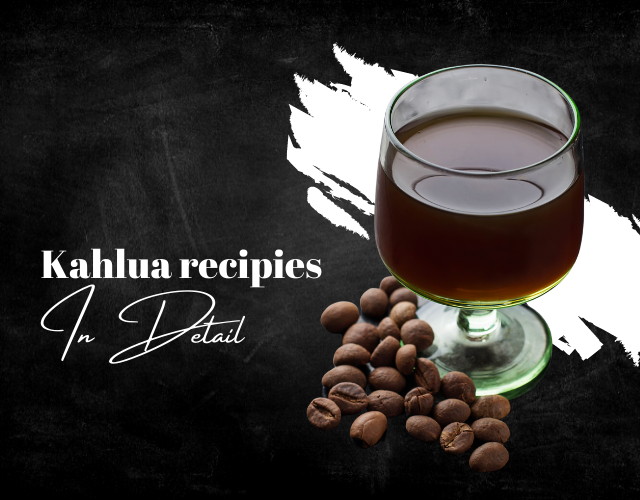 Kahlua Recipes in Detail


There are many different Kahlua recipes that you can make at home, but the traditional one contains coffee beans, vanilla extract, sugar cane rum (not all types of rum), water, corn syrup, or molasses; this recipe is often modified depending on what type of drink someone is trying to make at home.
Here are some great ingredients that you can implement when creating Kahlua coffee liqueur at home:
Arabica Coffee Beans - When preparing your Kahlua at home, you may want to try adding some Arabica coffee beans to it. This will help the final product taste better and more like what they serve at bars and restaurants. You can add a cup of Arabica coffee beans (ground) when making an entire batch; this is about 16 ounces for reference!
When it comes to combining Kahlua with coffee, you don't have to limit yourself to only Arabica. Here are more ideas of coffee cocktails that you can use with Kahlua to come up with something yummy to drink!
If you are making a smaller batch, add in about one tablespoon of Arabica coffee beans instead.


Caramel - Adding caramel to Kahlua is a great way to enhance the flavor and make it taste better. You can add in one tablespoon of caramel when you are making your coffee liqueur at home!
Vanilla Extract - This ingredient helps with adding sweetness but also enhances the overall flavor profile that comes from Kahlua. Add about 15 ounces' worth of vanilla extract on top of the Kahlua coffee liqueur you are making at home to enjoy!
Fructose Corn Syrup - Kahlua is often made with corn syrup, but some people do not have access to this ingredient. Fructose corn syrup works just as well when making Kahlua at home!
At Lifeboost, we are health-focused and we do not recommend the corn syrup that is often linked to GMO and biotechnology mass production. 
Molasses - This type of sugar can be used in place of brown sugar when you are making Kahlua coffee liqueur at home. Try adding in a tablespoon of molasses when making Kahlua - this will help enhance the overall flavor profile.
Sugar Cane Rum - Sugar cane rum is often used in Kahlua coffee liqueur, but you do not have to use it. You can substitute this ingredient with vodka or even bourbon if desired!
There are many different types of Kahlua recipes that people enjoy making at home and adding their personal touch depending on what they like most about the drink.
Conclusion
Kahlua is an all-time favorite of many people in the world. Its popularity only continues to grow as its taste remains unchanged through time and it becomes more intertwined with culture. If you're someone who likes coffee, then this drink may be for you. It's perfect after dinner or when entertaining guests; plus, with a little sugar added, it tastes like iced chocolate milk!
So if you want something sweet but not too strong that will put your palate at ease without sacrificing richness, try some Kahlua tonight! You'll never regret trying out our delicious liqueur--we promise!
MEDICAL DISCLAIMER
This content is for informational and educational purposes only. It is not intended to provide medical advice or to take the place of such advice or treatment from a personal physician. All readers/viewers of this content are advised to consult their doctors or qualified health professionals regarding specific health questions. Neither Dr. Charles Livingston nor the publisher of this content takes responsibility for possible health consequences of any person or persons reading or following the information in this educational content.
All viewers of this content, especially those taking prescription or over-the-counter medications, should consult their physicians before beginning any nutrition, supplement or lifestyle program.