Kahlua Mudslide: What is it, How to Make One, and the Benefits
The Kahlua Mudslide is a popular drink that consists of Kahlua, vodka, Irish Cream Liqueur, and ice cream. This drink has many benefits including being delicious and easy to make.
It's often served at parties or gatherings where people want something sweet after dinner. In this blog post, we will discuss what Kahlua Mudslides are, how they're made, and all the reasons you should try one!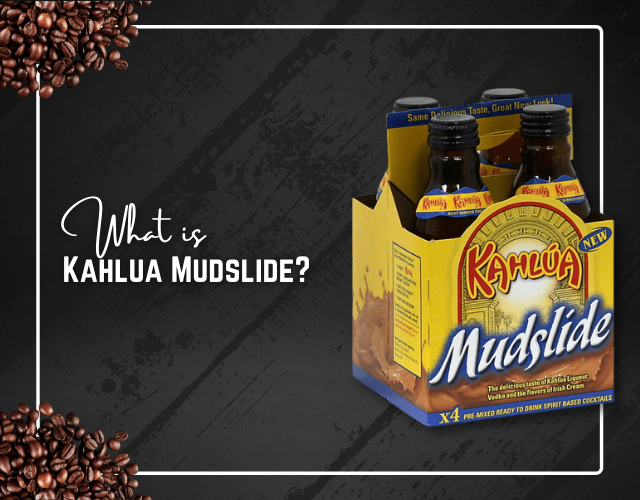 What is Kahlua Mudslide?
Kahlua Mudslide is a Kahlua mixed drink that includes Kahlua, Bailey's Irish Cream, and whipped cream. The three ingredients are blended together with ice to create this creamy cocktail treat.
Kahlua mudslides have been around for many years now, but they were created in the 1970s. Later on, Kahlua mudslide became a popular Kahlua drink that is enjoyed by people all over the world.
The History of Kahlua Mudslide
As mentioned above, the Kahlua mudslide was first discovered in the 70s. This famous Kahlua drink was first created at the Rum Point Club at the Wreck Bar. According to the tale, a tourist had visited Grand Cayman Island where the bar is located and ordered a White Russian.
Unfortunately, the bar didn't have any heavy cream at the time of the tourist's order - according to the bartender. However, the tourist didn't back down and still wanted his order fulfilled as he pleased. Due to this, the bartender substituted the lacking heavy cream with Bailey's Irish Cream.
To his surprise, the customer loved the drink and that was how this Kahlua cocktail came about. Since then, the Kahlua Mudslide has been the Wreck Bar's signature cocktail and one of the most loved Kahlua drink today.
How to Make Kahlua Mudslide?
Ever wanted to know how to make Kahlua Mudslide at home? Well, look no further because we have the right tips for you! Since you now know the history of how this drink's origin, let's see how you can make it at home.
Put Kahlua, Bailey's Irish Cream, and Milk in a powerful enough blender, and blend the contents inside
Pour the Kahlua mixture into a glass filled with ice
Add some vodka to taste (about an ounce)
Stir gently. Serve immediately! 
That was easy, right? Now you can enjoy your tasty glass of Kahlua Mudslide by yourself, with friends, or family members.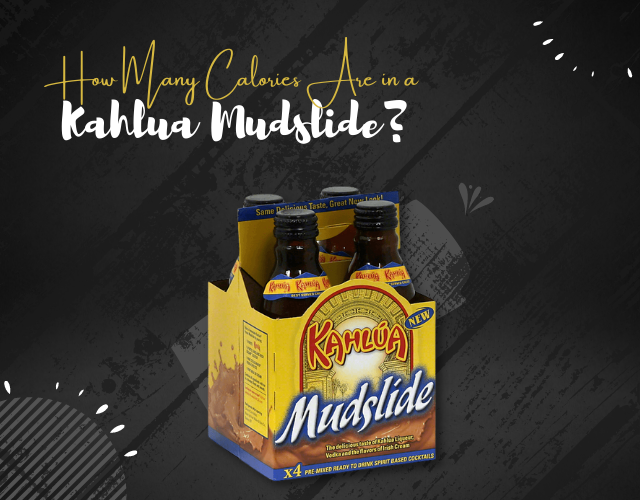 How Many Calories Are in a Kahlua Mudslide?
Kahlua Mudslide drinkers may be interested to know how many calories are in Kahlua. To clearly determine the number of calories present in this Kahlua drink, it's important to first understand what goes into a Kahlua Mudslide.
As explained above, this cocktail contains Kahlua, Bailey's Irish Cream, Milk, and Vodka. When all these ingredients are added together with respect to their calories, a Kahlua Mudslide will have about 550+ calories.
Note that the mentioned number will vary depending on the amount of each ingredient used in this recipe. So, it is important to be aware that Kahlua Mudslide calories may differ when served in different sizes.
If you are watching your weight, Kahlua Mudslide calories can be a concern. Kahlua drinkers who want to keep their calorie intake low should consider having Kahlua on the rocks or Kahlua mixed with club soda instead of milk and other mixers that are usually used in this Kahlua drink recipe.
Does Mudslide Have Sugar?
Kahlua Mudslide does have sugar. Kahlua is made with coffee, which contains caffeine and natural sugars. Kahlua adds more sweetness to the drink by adding chocolate liqueur, vodka, cream of coconut extracts, ice cream mixers, milk, or water depending on what you want in your recipe.
Is Kahlua Mudslide Ready to Drink?
Kahlua Mudslide is not a ready-to-drink beverage. There are several ways to make Kahlua, and most recipes for Kahlua include cream or milk in the drink.
Kahlua's website offers three different Kahula drinks:
Original Coffee Liqueur
Black Cherry Coffee Liqueur, and
Mocha Coffee Liqueur.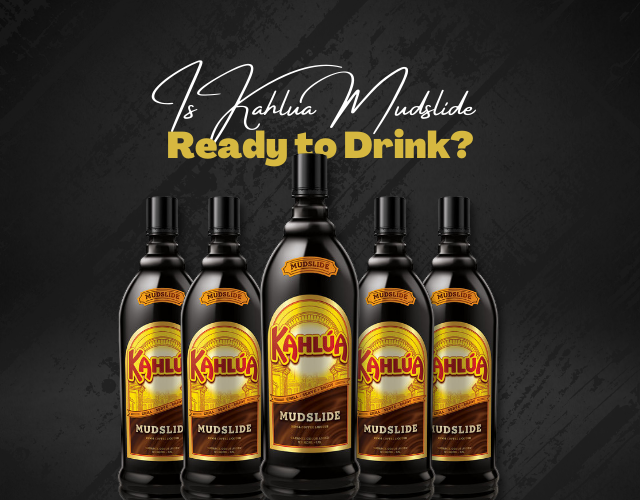 Kahlua recommends serving Kahula Original Coffee as a shot or mixed with milk, Kahlua Black Cherry as a shot or in milkshakes, and Kahlua Mocha as a shot. No matter how you like your Kahula drink served, it's important to note that all Kahulas is best served chilled.
Kahlua Mudslide is one of Kahlua's most famous cocktails. All that said, you are required to utilize the Kahlua Mudslide recipe shared above to come up with this popular Kahlua drink. This is because Kahlua Mudslide isn't a ready-to-drink beverage.
What is the Alcohol Content in a Kahlua Mudslide?
Like most Kahlua cocktails, the Kahlua Mudslide does have alcohol content inside it. On average, a Kahlua Mudslide will have about 5% of alcohol by volume, which isn't as much compared to other Kahlua cocktails.
Again, this amount will vary depending on the amount of alcohol used when making your Kahlua Mudslide.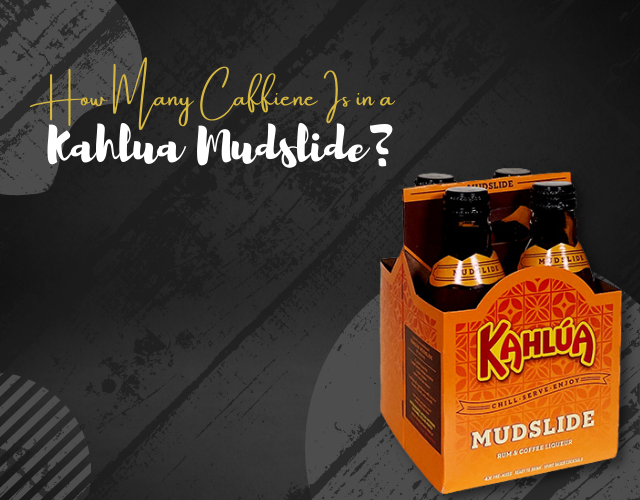 How Much Caffeine is in a Kahlua Mudslide?
The Kahlua Mudslide consists of vodka, Kahlua coffee liqueur, chocolate-flavored syrup, and ice. The caffeine in this drink is about 5 milligrams per serving.
If you are sensitive to the effects of caffeine or have trouble sleeping at night then it may be best not to consume any alcoholic beverages before bedtime (the same goes for any caffeinated beverage, including soda).
When is the Best Time to Drink a Kahlua Mudslide?
The Kahlua Mudslide is a great drink to have after dinner or on a hot day. It can be an appropriate dessert, but it's also nice for a hot afternoon treat. The best time of the year to enjoy this beverage varies based upon where you live and how hot or warm your summers are – if they're long and harsh, autumn and spring are also among the best times to enjoy a Kahlua Mudslide.
Will Kahlua Mudslide Keep Me Awake?
Drinking alcohol in the evening is a bad idea when you have to work early the next day. A Kahlua Mudslide has more caffeine than most alcoholic drinks, so it will keep you awake with only one or two servings.
This makes sense, as coffee is an ingredient of this drink and three ounces of liquor contains about 60 milligrams of caffeine. So, does Kahlua Mudslide make you stay awake? That answer is yes, and it is one of the reasons why consuming this drink in moderation can be healthy.
Other Kahlua Cocktail Ideas
Most people know Kahlua for their most popular drink, the Black Russian. The truth is that there are many other combinations to explore with this liqueur. And besides the Kahlua Mudslide, here are more cocktail ideas that go great with Kahlua as the main ingredient:
The Black Russian
White Russian
Coffee Martini
Mind Eraser, and
Mudslide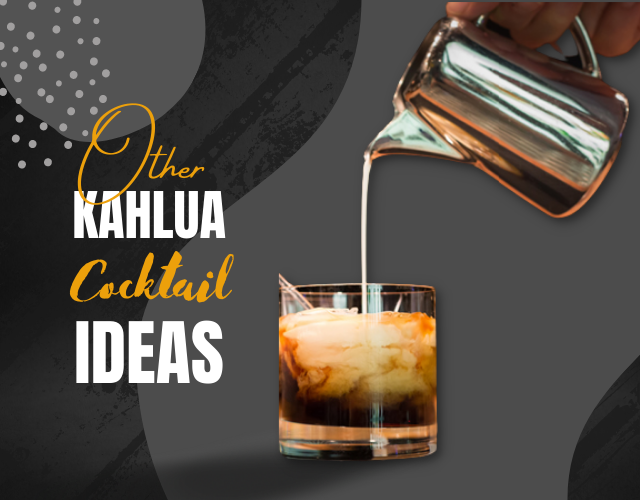 Kahlua coffee - This one is for the coffee lovers and Lifeboost coffee shares some great, mold-free, and yummy coffee cocktail ideas that blend excellently with Kahlua.
Kahlua and Coke
Raspberry Espresso Shot, and
B52, etc.
As you can see, there are many Kahlua drink ideas to try. So, the next time you're hosting a party and want to mix up something different, try one of these drinks.
Conclusion
Kahlua Mudslide is a delicious and simple-to-make cocktail. The benefits of the drink are that it's easy to make, tasty, and refreshing. It also has an alcohol content which can be increased or decreased depending on your preference! Try this recipe out next time you're looking for something new to sip on with friends.
10% OFF our entire store with coupon code "10OFF" at checkout
MEDICAL DISCLAIMER
This content is for informational and educational purposes only. It is not intended to provide medical advice or to take the place of such advice or treatment from a personal physician. All readers/viewers of this content are advised to consult their doctors or qualified health professionals regarding specific health questions. Neither Dr. Charles Livingston nor the publisher of this content takes responsibility for possible health consequences of any person or persons reading or following the information in this educational content.
All viewers of this content, especially those taking prescription or over-the-counter medications, should consult their physicians before beginning any nutrition, supplement or lifestyle program.