Coffee pods don't often produce the best-tasting coffee, but they are highly efficient and convenient. In fact, most people prefer making coffee using a Nespresso or Keurig because it only takes a couple of minutes. Just pop the pod in, push the button, and wait for the machine to pour out that heavenly caffeinated drink into your mug. 
But a lot of people have trouble when it comes to deciding whether they should get a Nespresso or Keurig. This article will compare the two products and provide important information on these machines to help you decide on which one you should take home. 
Single Serve Coffee
Before we jump into the two different brands, let's talk about single-serve coffees. This feature is what Nespresso and Keurig have in common. As we all know, the coffee pods that we can buy in stores or online are already measured for single servings. One pod is equal to one cup of coffee. 
These pods are manufactured by the same company that produces the machines. So whether you decide to get a Nespresso or a Keurig, you should purchase the pods from the same store to ensure that your machine is compatible with the coffee pods.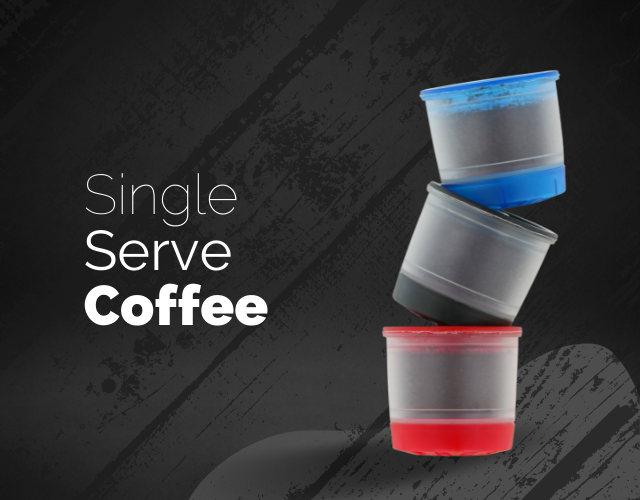 Keurig
Anyone who is anyone has heard of this company name before. Even non-coffee fans know what a Keurig is. After all, it is North America's third most popular beverage company. The company originally started out by advertising their goods or office use. But through the years, they expanded their reach to domestic settings as well.
Keurig forms partnerships with other companies to help produce the coffee pods for their products. There are over 60 brands to choose from when it comes to pods for your Keurig machine. That's a lot of options and flavors to choose from, so it's safe to say you won't get sick and tired of the same flavor of the coffee.
There are more than 50 models of Keurig machines. Similar to the pods, you have a lot of options, and you will surely find the machine that best suits your needs.
Nespresso
Although the Nespresso name is not as popular in the United States, it's still one of the most popular brands for single-serve coffee machines. This Switzerland-based part of the Nestle Group company produces Nespresso machines that come in two options. These are the VertuoLine or the OriginalLine. Here are a couple of differences between the two lines:
Vertuo machines, as well as the pods, have barcodes on them. The machine scans the code on the pod, and it will automatically adjust its settings to suit the coffee pod you are using.

For example, if you're using a pod for espresso servings, the Vertuo machine adjusts the amount of water that it will use.

The Vertuo machine produces coffee by spinning the pod around to better infuse the water with the coffee grounds.
Virtual machines are not available around the world. They are exclusive to North America and Canada.
You can not use any third-party pods when using the VertuoLine.
Nespresso vs. Keurig
We have covered the basics of each of the two brands presented. Now, let's go ahead and review some of the best models of the Nespresso and Keurig.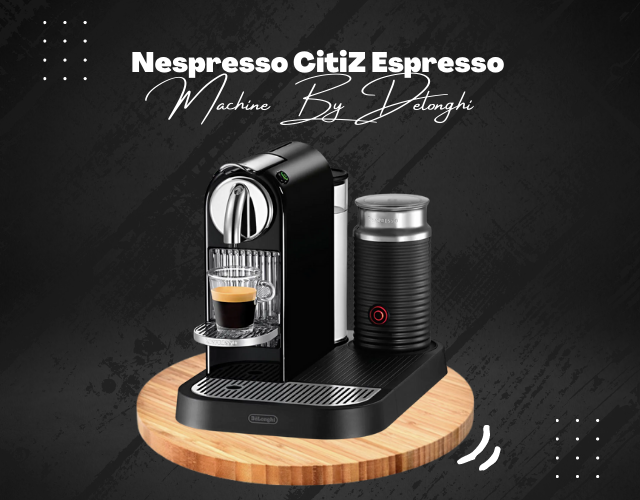 Nespresso CitiZ Espresso Machine by Delonghi
The Nespresso CitiZ Espresso Machine by Delonghi is one of the best models that Nespresso has to offer. It holds a Red Dot Design Award and is dedicated to providing the best service to all the coffee fans in the world.
This model has a removable tank that can hold up to 32 ounces of water. It features a pod capacity of 11 as well as an auto-off button that can be adjusted. There are two buttons on the machine. One is for espresso, and the other is for lungo. If you're more of a ristretto fan, however, you can program any of the two buttons to function the way you want it to.
Another great thing about this model is you can opt to order an Aeroccino milk frother with the unit. A frother is important if you're a fan of lattes or you just want a cute cloud of white bubbles on top of your daily cup of coffee.
Lastly, the CitiZ is very durable. Its parts are made of stainless steel, so you can rest assured that you won't have to replace your coffee machine for the next couple of years.
Keurig K575 Single Serve Programmable K-Cup Coffee Maker 
The Keurig K575 Single-Serve Programmable K-Cup Coffee Maker is relatively cheaper than the Nespresso CitiZ. But don't let its price fool you. The K575 is actually one of the higher-end models offered by Keurig. 
This model features an 80-ounce water tank, which is considered pretty big compared to most models. It looks very fancy and high-tech because of its LCD screen, where you can choose among the several size options for your drink. But unlike the CitiZ, this model is a bit bigger than your conventional single-serve coffee maker.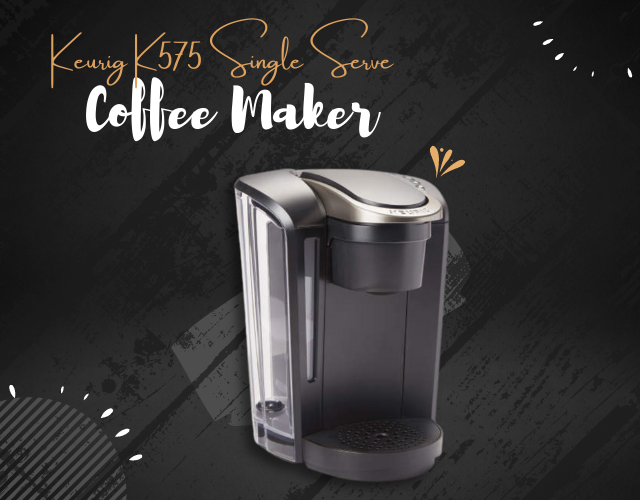 The K575 is mostly made of plastic. It's not as durable as the CitiZ, and its life span may be cut shorter than normal if you're not careful.
Some things you should consider before buying a coffee maker.
The model and its features shouldn't be the only determining factor. You have to consider a couple of other things because the machine might be ideal for you, but it turns out that the other factors don't really suit you.
Price of the coffee machine
If you're looking for a more budget-friendly unit, Keurig machines should be on the top of your list. A lot of coffee fans prefer this because it's very affordable. But you have to keep in mind that the cheaper the product is, the less quality you will get.
Nespresso, on the other hand, is known to forge partnerships with a lot of high-end companies. It's no surprise that Nespresso machines are quite pricey. This is because they use the best materials to create their machines.
So if you want a reliable machine, go for Nespresso. If you want an affordable unit, go for Keurig.
Types of Coffee the Machine can Brew
This is probably the most important factor that you should consider before you choose which model to buy.
Most Nespresso machines can easily brew regular coffee or espresso. A Keurig machine, on the other hand, can only brew regular coffee. Keurig tried to branch out and produce machines that could brew espresso, but the product was discontinued because of various reasons.
Nespresso, on the other hand, produces machines that can brew both types of coffee. Although some of the models only brew espresso. So make sure to read the description if you want your machine to brew regular coffee and espresso.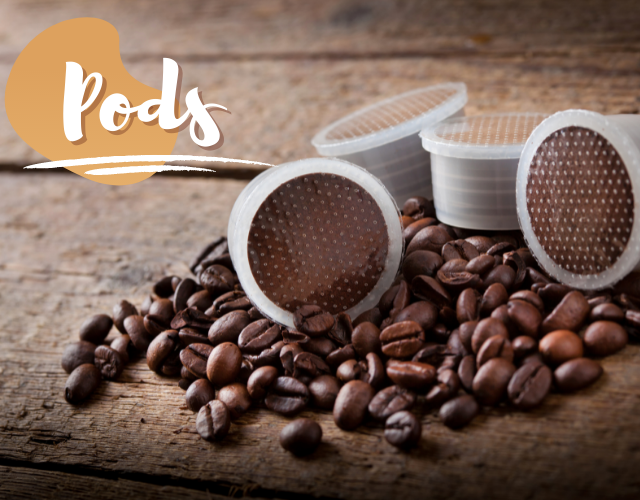 Pods
Nespresso offers four types of capsules. These pods were created to provide high-quality coffee. However, if you want more flavor options, Keurig offers more flavors.
Nespresso capsules contain aluminum. As we all know, this is recyclable, but you have to dispose of it properly. Some physical Nespresso stores offer to collect your used pods so they can properly dispose of them.
Keurig capsules, on the other hand, are made of a paper filter, aluminum, and plastic.
Conclusion
If your idea of a great morning is sipping on a hot cup of espresso coffee, then a Nespresso machine is definitely for you. Some models can even make regular coffee for you. This will surely add a bit of diversity to your daily dose of caffeine.
But if you don't really like espresso as much as the next guy, a Keurig will be more than enough. It's important to know what kind of coffee you want your machine to produce.
Check out Lifeboost Coffee for the healthiest and tastiest coffee possible. 
10% OFF our entire store with coupon code "10OFF" at checkout
MEDICAL DISCLAIMER
This content is for informational and educational purposes only. It is not intended to provide medical advice or to take the place of such advice or treatment from a personal physician. All readers/viewers of this content are advised to consult their doctors or qualified health professionals regarding specific health questions. Neither Dr. Charles Livingston nor the publisher of this content takes responsibility for possible health consequences of any person or persons reading or following the information in this educational content.
All viewers of this content, especially those taking prescription or over-the-counter medications, should consult their physicians before beginning any nutrition, supplement or lifestyle program.