How to make easy iced mocha recipe
An easy and simple iced mocha recipe using everyday kitchen tools and ingredients. Read it and get inspired to be your own barista at home.
Easy and Simple Iced Mocha Recipe
Coffee shops are money traps. Most of the time, like with Starbucks, you're paying more for the name of the brand. If you're reading this, you are probably looking for ways to spend less on coffee. Well, the best way to do that is to start making your coffee. 

Here is a simple, easy, and inexpensive iced mocha recipe. You will find most of the ingredients in the cupboard.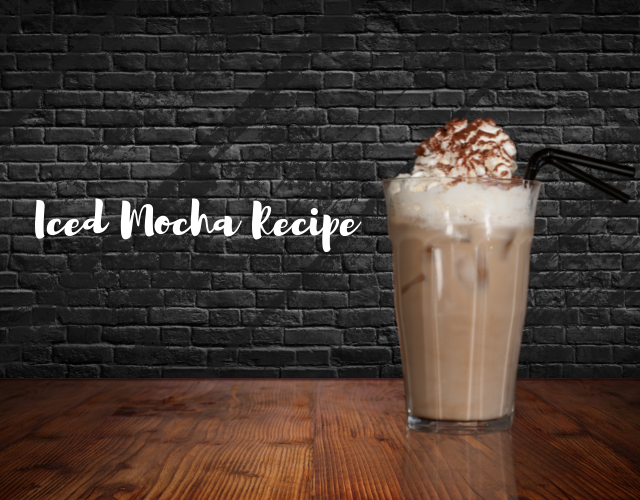 Easy and Simple Iced Mocha Recipe
Estimated prep times for an Iced Mocha
You can do this in five minutes or less, as long as you prepare your coffee brew beforehand. If you do not know how to brew coffee, you can check out the brewing instructions below.
Ingredients
For this recipe, you will be needing:
Empty average-sized mason jar having a lid 
 ·      1 cup of ice
·      ½ cup of milk
·      ½ cup of strong brewed cold coffee
·      2 tablespoons or squirts of chocolate syrup
·      whipped cream (optional)
Steps
a. Put chocolate - Put two tablespoons of squirts on chocolate syrup in the mason jar. You can add more or less. But if you're watching your sugar level, two is enough.
b. Add ice - Add a cup of ice to the mason jar.
c. Add milk - Add half a cup of milk and half a cup of milk brewed coffee. If you prefer a lighter flavor, you can add a little water. 
d. Shake, shake, shake! - Place the lid make sure it is screwed on tightly. Shake vigorously for a minute or until there is no chocolate syrup sticking to the sides and bottom of the jar. 
e. Serve and enjoy - Wait for the liquid to settle before opening the lid to avoid spillage. You can put whipped cream, a drizzle of chocolate syrup, sprinkles, chocolate, or fruits.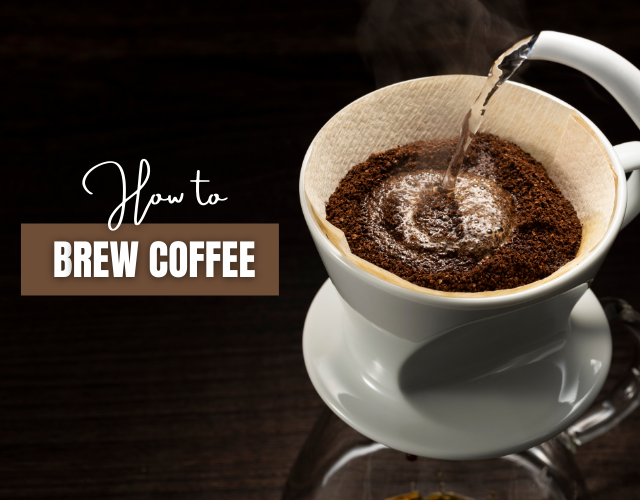 How to brew coffee 
There are several ways to brew coffee. But the easiest and cheapest way to do it is using a saucepan.
Here are simple steps to make a strong coffee brew.
a. Pour water and coffee ground into the saucepan. The standard ratio is two tablespoons of coffee for every six ounces of water. 
b. Place the pan on the stove and set it a medium-high heat. 
c. Allow it to boil for two minutes while stirring occasionally. 
d. Let it rest for about four minutes.
e. If you plan to use it for your iced mocha, allow it to cool, pour it on a secure container and place it in the fridge. You can prepare this the night before, so it will be ready for you in the morning.
Parting words
Remember, coffee doesn't need to be expensive, and you don't need to be a barista to make a good iced mocha.
Check out Lifeboost Coffee for the healthiest and tastiest coffee possible.
10% OFF our entire store with coupon code "10OFF" at checkout
MEDICAL DISCLAIMER
This content is for informational and educational purposes only. It is not intended to provide medical advice or to take the place of such advice or treatment from a personal physician. All readers/viewers of this content are advised to consult their doctors or qualified health professionals regarding specific health questions. Neither Dr. Charles Livingston nor the publisher of this content takes responsibility for possible health consequences of any person or persons reading or following the information in this educational content.
All viewers of this content, especially those taking prescription or over-the-counter medications, should consult their physicians before beginning any nutrition, supplement or lifestyle program.