5 Side Effects of Drinking Bad Coffee
Do you ever get digestive issues from drinking bad coffee? Or maybe jitters and an afternoon energy crash?
64% of Americans drink coffee daily. But 91.7% of the daily drinkers are unaware their coffee is unhealthy.
Most beans are covered in mold, mycotoxins, and chemicals… Causing 5 glaring side effects you need to know about.
Check out these 5 biggest side effects of drinking bad coffee below. It's just a quick 2-minute read!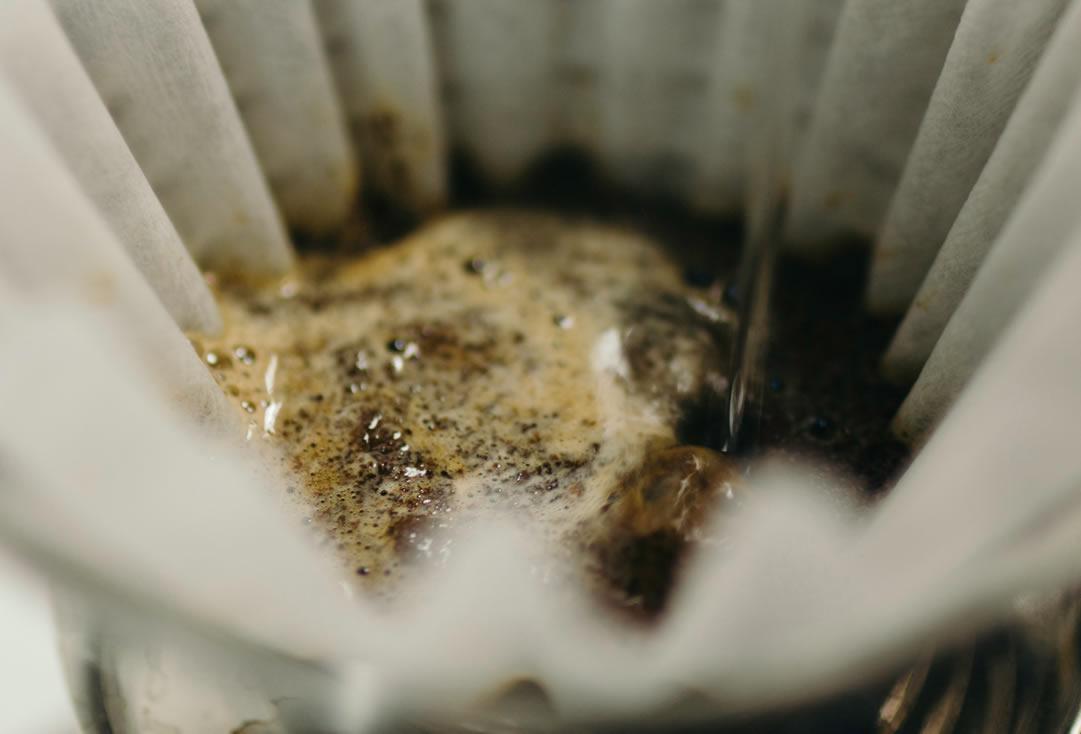 1. Digestive Issues
Nearly all coffee drinkers complain about digestive upset. Sound familiar? With a few sips of bad coffee, your stomach can turn into a knot for the rest of the day. The tough part is this happens with popular coffee – even lattes from a local coffee shop!
Turns out, 91.7% of coffee contains molds and mycotoxins. These moldy coffee beans create digestive issues. Check out this type of healthy coffee instead to ditch the digestive issues while drinking your cup of joe.
2. Jitters
Another big problem with coffee nowadays… Jitters! Drinking one cup of bad coffee leads to jitters. You'll notice this if you drink cheap blends or get morning coffee from a big chain.
It's easy to assume jitters come from too much caffeine. But if that's the case, why can you still feel them after just one cup? Because it's not just excess caffeine… Coffee jitters also come from unhealthy beans – the same way you feel restless after eating unhealthy food. Mold and mycotoxins on unhealthy beans make this happen. You can avoid jitters by drinking true organic coffee. Big chains and even local coffee shops serve coffee that isn't actually organic, even if they say it is. Larger brands use loopholes to claim "organic" without full transparency. So make sure the coffee you drink comes from an organic farm, an organic roasting center, and a 100% USDA certified organic brand too… Say goodbye to coffee jitters forever!
3. Afternoon Energy Crash
Do you ever crash in the afternoon like a tree cut down in the forest? Well, most coffee drinkers do. People also pass this off as a "caffeine problem," but that couldn't be further from the truth.
Afternoon coffee crashes also happen because of unhealthy beans. That's why some people drink heaps of coffee without any crash, while others feel sleepy a few hours after one tiny cup.
The key is to drink healthy coffee that scans for 400+ toxins. This ensures your coffee keeps you energized, floods your body with antioxidants, and supports your health.
Find some of the healthiest coffee on the planet right here to stay mentally alert all day without the afternoon crash.
4. Toxicity
Most coffee brands don't talk about toxicity, which is why you need to hear about it today. 91.7% of coffee is riddled with mold and mycotoxins.
Mycotoxins are little toxins created by fungus on the coffee beans. Research shows these toxins create serious digestive upset and even nausea. And your coffee could be full of them!
Only a small handful of coffee brands scan for toxins. Brands must third-party test for hundreds of mycotoxins and molds to keep your cup of joe healthy. If they don't scan every cup, you'll feel sluggish and exhausted due to the hidden toxins.
5. Poor Sleep
Research links mold exposure to poor sleep. So it's no wonder unhealthy coffee disturbs your restful nights. Mold exposure of any kind has been shown to disrupt REM and deep sleep.
Most coffee drinkers think caffeine is the culprit, but people who drink healthy coffee unusually sleep just fine. This suggests mold and mycotoxins make it hard to get undisturbed shut-eye.
If you drink coffee that scans for these molds, your sleep will automatically improve, and you can enjoy delicious coffee all day long.
Coffee side effects come from unhealthy coffee. Drink the right type of coffee though, and you'll feel better than you ever have before. 
With the lack of healthy coffee on the market, one brand stands out above the rest… Scanning for 400+ mycotoxins and molds to ensure purity in every cup.
Find delicious flavored roasts, classic dark, medium, and light roasts, and extra health boosters on their website. Check it out…

USDA Organic Certified
3rd Party Tested for Over 400+ Mycotoxins, Molds, Pesticides, Fertilizers and More
High Elevation Grown – A Mile Above Sea Level
Single Origin – With farmers that are paid fairly
Supports Causes – A portion of profits is donated to the Rainforest Trust and Project Alianza
Explore Lifeboost's Healthy Flavored Roasts!
Or Stock Up On The Famous Classic Roasts!
References:
https://disturbmenot.co/coffee-statistics/
https://pubmed.ncbi.nlm.nih.gov/14726276/
https://www.ncbi.nlm.nih.gov/pmc/articles/PMC2557730/pdf/10534900.pdf
https://www.sleepfoundation.org/bedroom-environment/mold-in-the-bedroom
MEDICAL DISCLAIMER
This content is for informational and educational purposes only. It is not intended to provide medical advice or to take the place of such advice or treatment from a personal physician. All readers/viewers of this content are advised to consult their doctors or qualified health professionals regarding specific health questions. Neither Dr. Charles Livingston nor the publisher of this content takes responsibility for possible health consequences of any person or persons reading or following the information in this educational content. All viewers of this content, especially those taking prescription or over-the-counter medications, should consult their physicians before beginning any nutrition, supplement or lifestyle program.