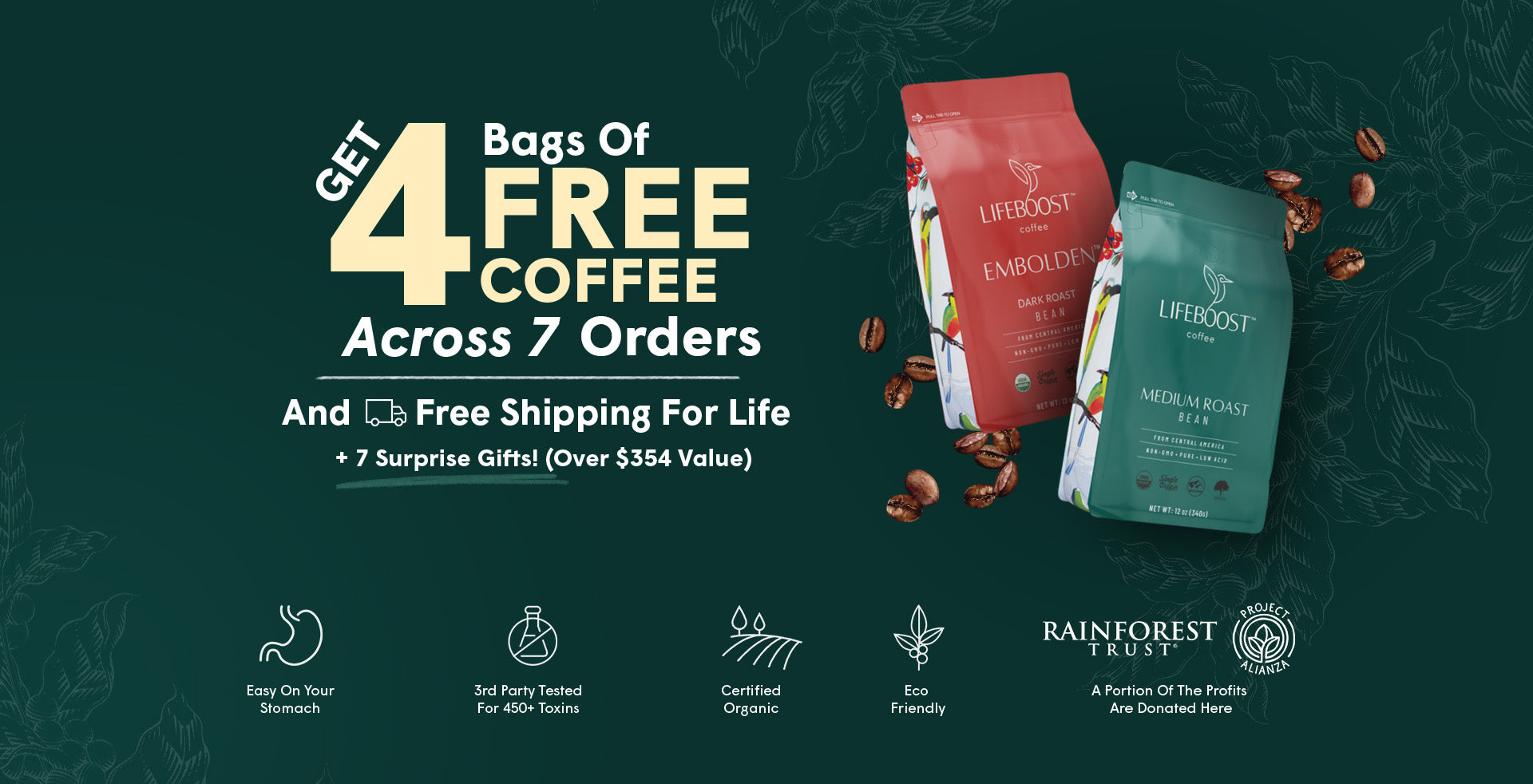 Try Our EZ Coffee Portal…
Makes Managing Your
Subscription EASY!
Skip or Delay your shipments
Gift a shipment to a friend! (If you have too much coffee, this is a great way to make someone's day just a little bit better! It's our version of paying it forward!)
Change out your coffee roasts or flavors
Change your order frequency
There's even special offers ONLY for subscription members. You won't find these deals ANYWHERE ELSE.
Doctor's Endorsements: Why We Recommend Lifeboost Coffee To Patients (And We're Customers)
"Lifeboost Coffee is my favorite! It's extremely low acid and easy on the stomach. It gets my 5-star recommendation!"
Dr. Aaron Oxenrider
Board Certified Chiropractic Physician and Regenerative Medicine Expert
"Best tasting organic low acid coffee ever! And it's great on your teeth!"
Dr. Gary Sanchez
Board Certified Dentist
"Lifeboost Coffee is one of the healthiest, smoothest coffee's I've ever had. The ultra low acidity makes it perfect for those with stomach issues and digestive problems. Couple that with the rich, full bodied flavor and it's a treat I look forward to every day."
Joseph R. Feste, M.D. FACOG, AACS, AACG, Natural Bio Health, Hormones & Weight Loss.
Member of the American Society of Bariatric Physicians.
"Wow. Having studied health and anti-aging for years as well as owning several anti-aging medical clinics, I'm well aware of the health research behind a good cup of coffee. After tasting Lifeboost, I was WOW'ed by the difference. Most organic coffees don't taste that good! They seem bland in comparison. The ultra low acidity is definitely a PLUS as well. Keep up the good work!"
Mike Clark, MBA, JD, PHD, ABHRT, FAARM
"Doctorate in Natural Medicine, Health Practitioner Diplomate in the Clinical Science of Anti-Aging, Fellow and Advanced Fellow of Anti-Aging, Regenerative & Functional Medicine."
From The Desk Of

Dr. Charles Livingston:
I know what you're thinking… Not ANOTHER subscription! Give me just a smidge of your time to let me explain WHY this subscription is different from all the others. ( I appreciate you being open minded.) Our coffee is different. Our approach to customers is different. We want to be YOUR coffee concierge.

Put our number on speed dial, live chat with us, text us or email us. We'll take care of you. If we don't get your issue fixed? We'll refund you.

There are no "accidental billings" here. We always make it right. Don't know what roast or flavor to get? We'll give you our best recommendation based on your preferences.
Stomach Friendly, Healthy Coffee
One of the biggest complaints about coffee is the digestive discomfort from some brews. You probably know all about it yourself… the heartburn, indigestion, bathroom trips, and more. Sometimes you just don't know what a given coffee is going to do to your stomach!

Now, a lot of that discomfort has to do with the acid in your stomach. And you may also know the discomfort depends on the type of roast you drink. (Hint: darker roasts are easier on your stomach!) So it can be a gamble as to how your stomach will handle a new coffee.

But because of the steps you've just read about above, Lifeboost Coffee guarantees its coffee won't bother your stomach! OR we'll refund you. There's nothing inside that can trigger excess stomach acid or affect digestion.

Light, medium, dark or decaf, you choose your beans and your stomach is happy.

On top of low acidity, Lifeboost Coffee has none of the junk swimming around in most coffees that aggravates your stomach. That means no pesticides, chemicals, GMOs, or mycotoxins. That means nothing that careless farmers and profit-hungry manufacturers use to get their brews out the door fast.
Benefits of Lifeboost First Class
If you're spending your hard earned money with us, we want to give you a first class experience that blows all other subscriptions away!
Best pricing (save up to 48%)
Don't think about it (convenience - you don't run out, no frustration, no grocery store trips)
Skip, delay or gift ANY shipment (you're in control)
Complete control over your subscription and if you need help, just give us a call or email us! We'll do it for you. (Think of us as your concierge)
Best coffee loyalty program out there!
●
Do things and earn coffee perks! (Generous point system and easy to use your points!)
Give it away and someone uses it... you get points!
First Class Club Pricing - If you have a subscription, get extra bags for 15 dollars on select coffees monthly that you choose as add ons! (100 dollar a year value for this)
Helps farmers get a consistent paycheck (They know monthly how much they sell and what to expect so they can plan ahead)
Create even more social impact with us with our non-profit requests page! (Our subscribers can send us a non profit they are involved in and we will donate bags of coffee for the event or raffle!
The best fresh, single origin, low acid, mold free coffee delivered right to your door
Be Green with us! Order 3 or 6 bags to be sent every 3 months instead of 1 bag monthly! This will help us cut down on our carbon footprint nationally!
What our customers have to say:
Lifeboost shipped my order so fast that it felt like my first cup came right off the tree! This was the most vibrant experience of coffee I've ever had, and I highly recommend Lifeboost to anyone who wants to experience coffee as fresh and wonderful as it gets!
Life Boost Coffee is more than just drinking coffee - it's an experience that no one should miss. It's smooth with no bitter aftertaste and it's delightfully pleasant. I'm glad Life Boost Coffee found me.
We love Lifeboost coffee! been buying it for almost two years, with no plan to stop! Great taste, great value! Arrives right on time in super condition.
Love the product and you certainly can taste the difference.
This coffee is so good and so much flavor. The decaf process was so clean with no chemicals and still retains the flavor. I served it to guests from Hawaii and he just texted me on how wonderful the coffee was I and I didn't tell him it was decaf.
This coffee is very expensive, and worth every dime. I can drink without adding anything, no sugar or cream. So mellow and tasty! Thank you
Save up to 48% Now!
What Makes The Lifeboost Bean So Special?
Certified Organic
Only 3% of the entire world's coffee is organic.

So while Lifeboost's beans aren't the only beans in the world, they are part of a tiny, healthy minority.

Of course, this means there are never any pesticides, herbicides or other toxic material used on our coffee plants. There are no genetically modified organisms or lab-made substances of any kind. Just honest-to-goodness, individually hand-picked coffee cherries. (Perfectly ripened the way nature intended.) How can we assure that? Because of the next process that separates Lifeboost from the rest.
Shadegrown
Lifeboost Coffee beans are shade-grown. That means no sun beats down on the beans, allowing for natural maturation (and a rich, complex taste). Only 2% of the entire world's coffee is shade-grown.

In fact, it's because of the shade that no pesticides are needed. You see, coffee farmers need pesticides and herbicides to ward off bugs and pests that visit uncovered coffee plants. Why? Because there are no birds to rid the plants of the bugs. Without any shade, birds have no trees to land on and use for their natural hunting ground. No birds means more bugs. More bugs means pesticides are needed to keep the coffee plants intact. This crucial "cause and effect" directly impacts what you're feeding your mind and body. (Are you starting to see how these rare processes put Lifeboost beans in the top one half of 1 percent of coffee beans in the world?)
Single Origin
Did you know most of the coffee for sale in retail stores and coffee shops are actually bean blends? That is, the coffee you're consuming comes from various coffee plants and countries from around the world. (Yet it's sold as one variety.) This may not sound concerning, but it might if you appreciate pure coffee. You see, because of these blends, it's possible you can get beans mixed with pesticide-soaked beans. It's possible you can get premium dark roast beans mixed with under-dried, toxin-filled lighter roast beans. There are too many combinations to list. At the end of the day, chances are you don't know for sure what you're drinking in your cup. But that's just the way most coffee producers are.

Not Lifeboost Coffee though. Every bag of Lifeboost Coffee is guaranteed single origin.
Glyphosate Free
Glyphosate is the most widely used herbicide in agricultural history. In many countries Glyphosate is classified as a "non-food" crop which means that these herbicides sprayed on coffee are not highly regulated. Coffee is also the #1 pesticide/herbicide-sprayed crop in the world.

The bad news: Not only is glyphosate linked to cancer and reproductive issues in humans, but it's linked to outbreaks of both animal and plant diseases due to the accumulation of the weed killer in the environment. This is also damaging the ecosystem by disrupting reproduction of aquatic creatures and altering essential gut bacteria in pollinators such as bees. If you're anything like me, you definitely don't want that in your daily cup of Joe. That's why Lifeboost 3rd party tests specifically for Glyphosate. We want to ensure that YOUR health is a priority as well as the safety and protection of our wildlife and ecosystems.
Tested for Mycotoxins Twice (Before and After Roasting)
Mycotoxins are mold toxins that can occur in many substances. Naturally, that means they can grow inside coffee beans too. (Unfortunately, they're far more common than you may think.) Mycotoxins can trigger anything from painful, full-body-inflammation to debilitating Chronic Fatigue Syndrome. Several studies have also strongly linked mycotoxins with kidney diseases. Unfortunately, mycotoxins can end up in your brew if coffee farmers aren't careful during the harvesting and roasting processes. But again, that's where Lifeboost is different.
3rd Party Tested For 450+ Toxins
Trust but Verify. That's something that we take to heart and just to make sure that our coffee is the cleanest, healthiest version we can find, we test for 450+ toxins including heavy metals, pesticides, acrylamide, bacteria and many other chemicals.
Clean Energy Boost
You know that feeling after drinking a cup of coffee where you suddenly feel sluggish again? And you feel like you need that next cup to give you the burst of energy the last one didn't? Yeah, we've all felt it. But it's not because of a lack of caffeine. That sluggish, brain fog-feeling has to do with (again) the unsavory, invisible guests in your coffee. After all, mycotoxins alone are proven to be neurotoxic (damaging to the brain)… never mind any other poisons lurking around.

Lifeboost Coffee on the other hand, gives a clean, lasting energy boost. Your concentration and your ability to get through the day will improve. You'll feel alive and energetic— without the coffee "jitters".

I should know. I experienced it firsthand when a generous individual sent me a sample of their premium medium roast beans from the fertile soil on the peak of Mt. Kilambé...


Everyone Is Talking About Lifeboost Coffee Including:
Adina Porter
Jordan Sparks
Terrence Terrell
Viola Davis
Wilmer Valderrama
Jaime Alexander
coffeeorbust.com
coffeehow.com
coffeeaffection.com
thecoffeefolk.com
The Love Your Coffee Guarantee


Coffee is personal. The source of beans and roasting process make each coffee unique. At Lifeboost, we want you to love your coffee so you realize the long-term benefits of drinking our clean, low acid, non-GMO, single origin coffee.

If you don't absolutely love your Lifeboost Coffee product, let us know within 30 days of your order and we'll exchange it for free or give you a full refund.

We encourage you to open a bag of our coffee, take in the aroma, make a cup, and try it for yourself. If you don't love it, even if the bag is opened, we'll help you exchange it for a roast or flavor you might like better or give you a refund.

At Lifeboost, we want you to love your coffee so you realize the long-term benefits of drinking our clean, low acid, non-GMO, single origin coffee.

The fastest way to get help with an exchange is to call us at 1-800-479-1596. Or, you can email us at support@lifeboostcoffee.com and we'll help you with your order.
Who You're Supporting
Farmers Just Like Oscar. They all have their own unique story.
High above sea level, in the verdant highlands of Nueva Segovia, lies La Esperanza Farm. Here, Oscar Flores Cruz cultivates Caturra and Catimor coffee on eight hectares (approx the size of 8 football fields) of dreams, ambition, and love. Oscar's journey began in 2000, not from legacy, but from humble beginnings and relentless determination.

Coffee is not just a job for Oscar, it's his lifeblood, a magical elixir that nourishes his family. He finds joy in the continuous work, the harvest, the washing, and drying of beans. His farm, La Esperanza, or 'The Hope,' embodies his dreams and aspirations. The name signifies his unyielding faith that through coffee, he would achieve his goals.
The upcoming harvest promises prosperity and the fulfillment of a long-held dream: building his house. Each coffee bean from La Esperanza is a testament to their unwavering commitment to quality. Despite the challenges of climate change and financial constraints, Oscar remains resilient and hopeful.

To the potential buyer, Oscar offers a coffee that is not just excellent and healthy, but a cup filled with a story of resilience, passion, and hope. From the heights of Nueva Segovia to your cup, Oscar invites you to share in the journey of La Esperanza.
Drink Coffee And Save The Planet
When You Say "YES" Today, You Can Have ALL Of This...
Brewing Guide
($9.95 Value)
10 Toxins Hidden In Your Coffee
($9.95 Value)
The Ultimate Coffee Bar Checklist
($9.95 Value)
14 Day Energy Challenge
($14.95 Value)
100 Espresso Recipes From Around The World
($19.95 Value)
30 Foam Topper Recipes
($19.95 Value)
25 Coffee Ice Cube Recipes
($14.95 Value)
Holiday Coffee Recipes
($9.95 Value)
Coffee And Liver Health
($9.95 Value)
50 Real Food Lattes
($19.95 Value)
Rob Floyd's Celebrity Cocktail Video Tutorials
($19.95 Value)
Start Subscribing to Lifeboost
Enjoy Lifeboost's customizable coffee subscription and save up to 48%. We back it up with friendly personal service and there are absolutely no commitments.
Current status:
Your order will ship today.
Hurry, this deal ends in: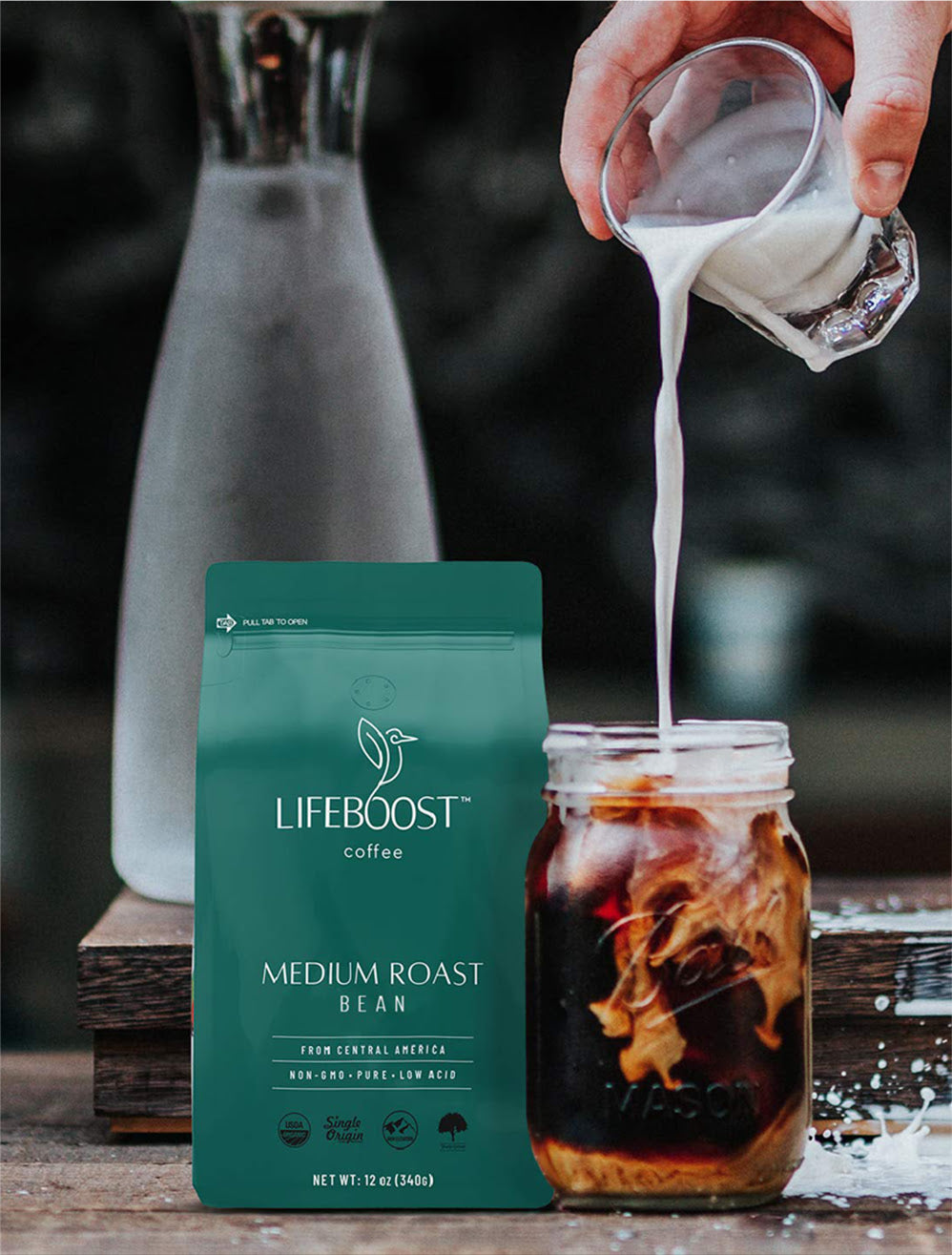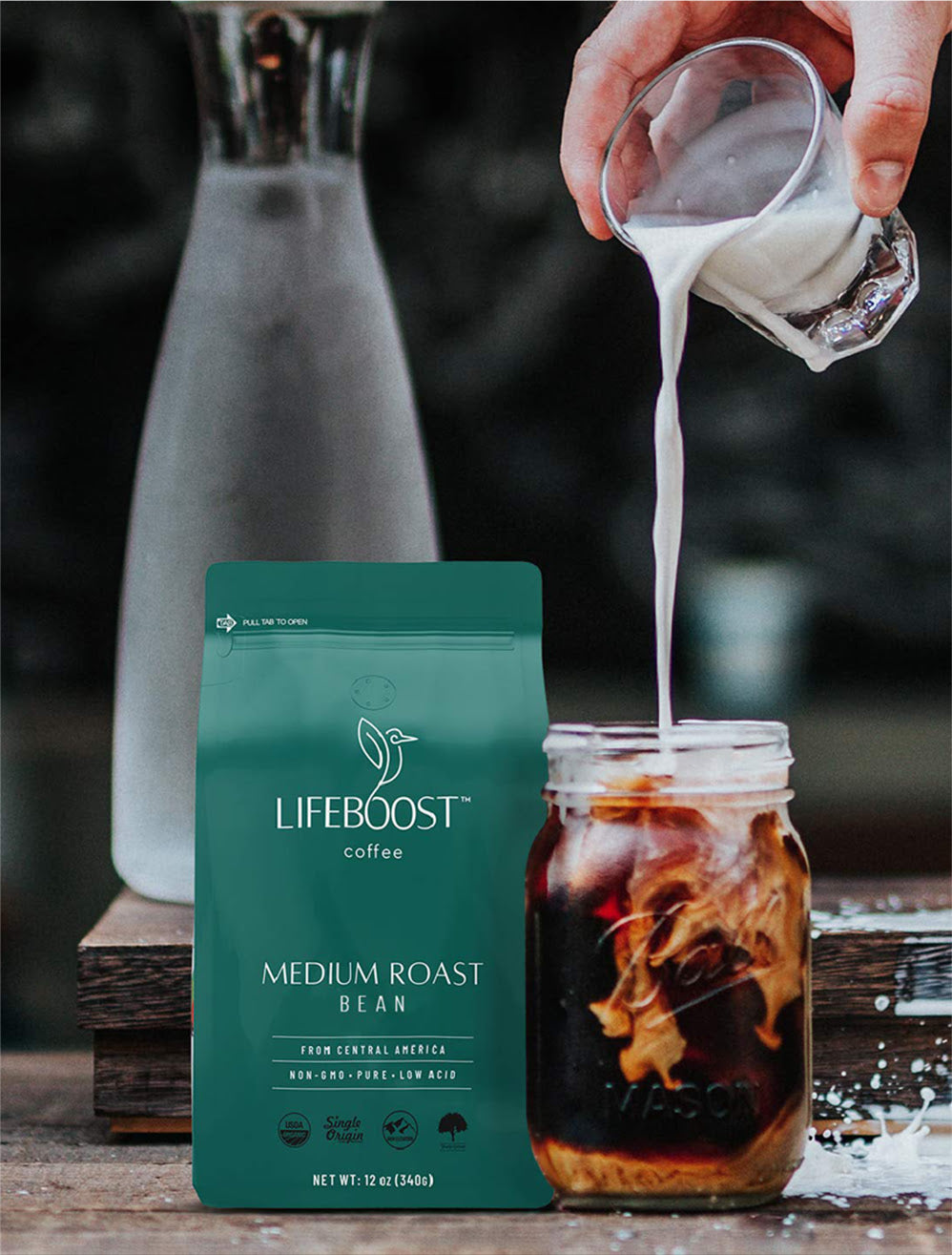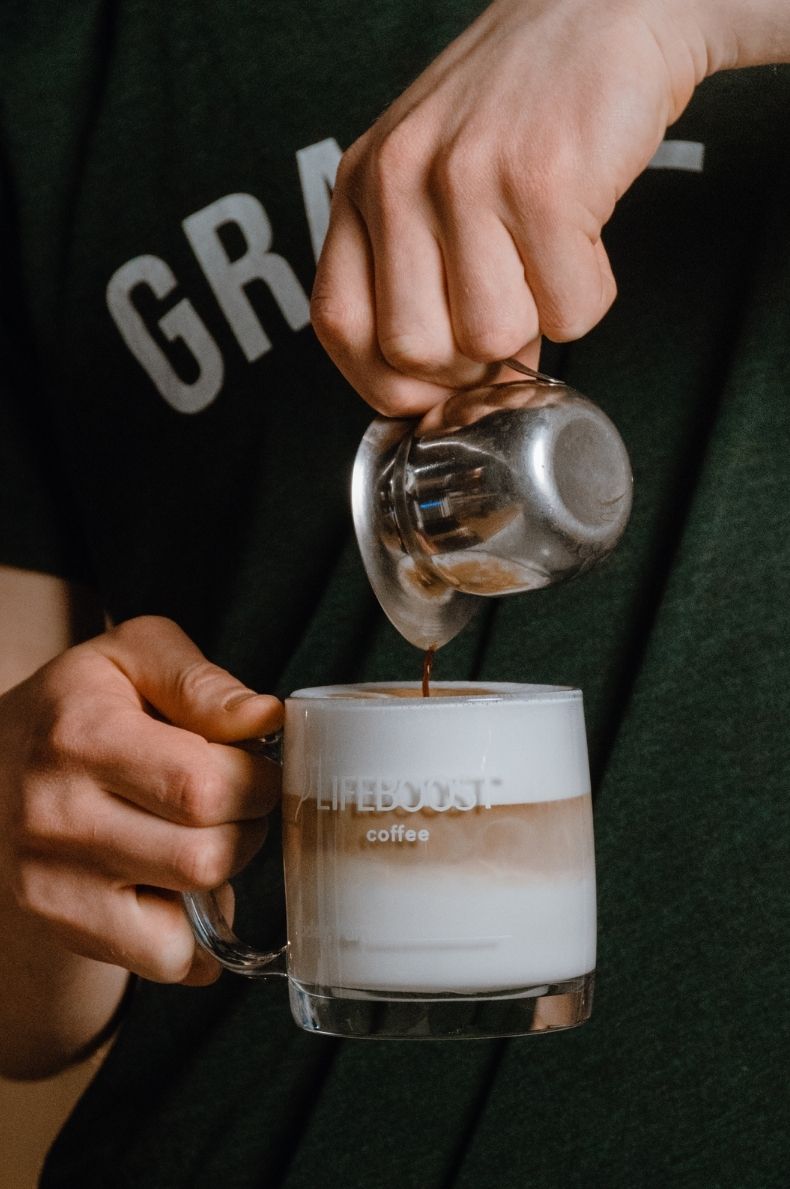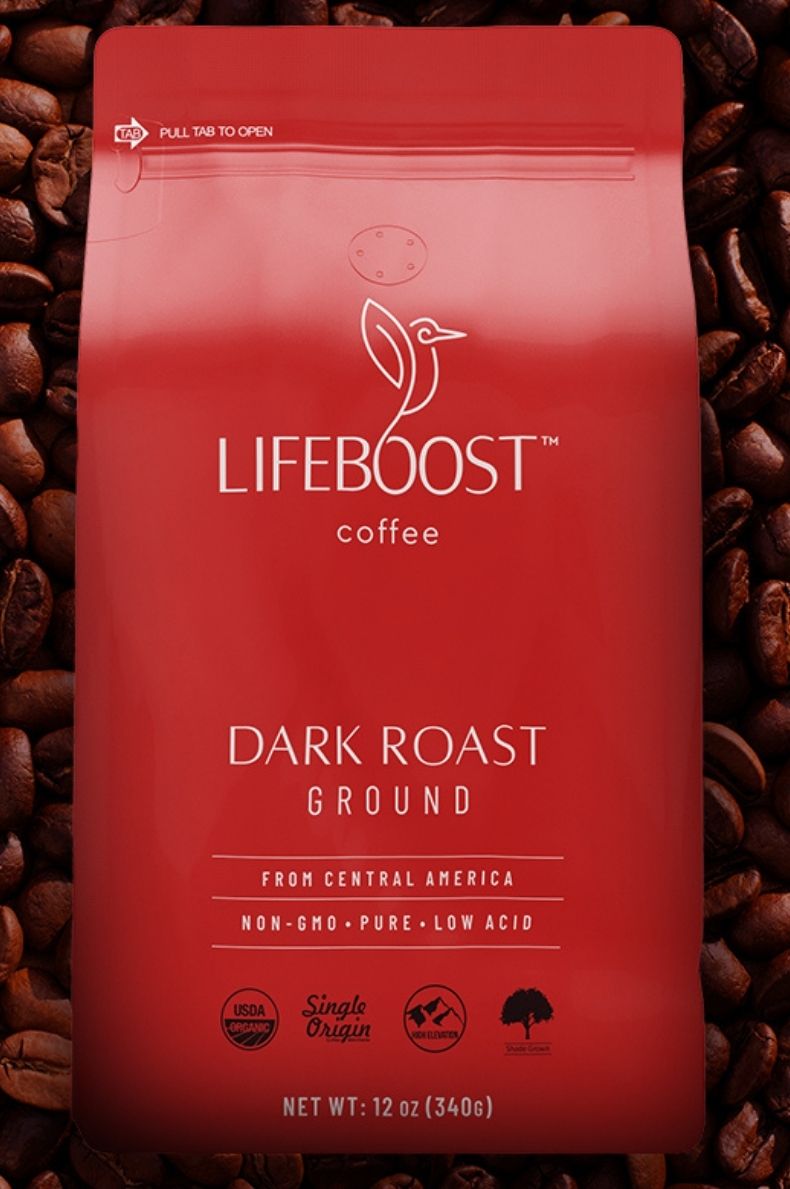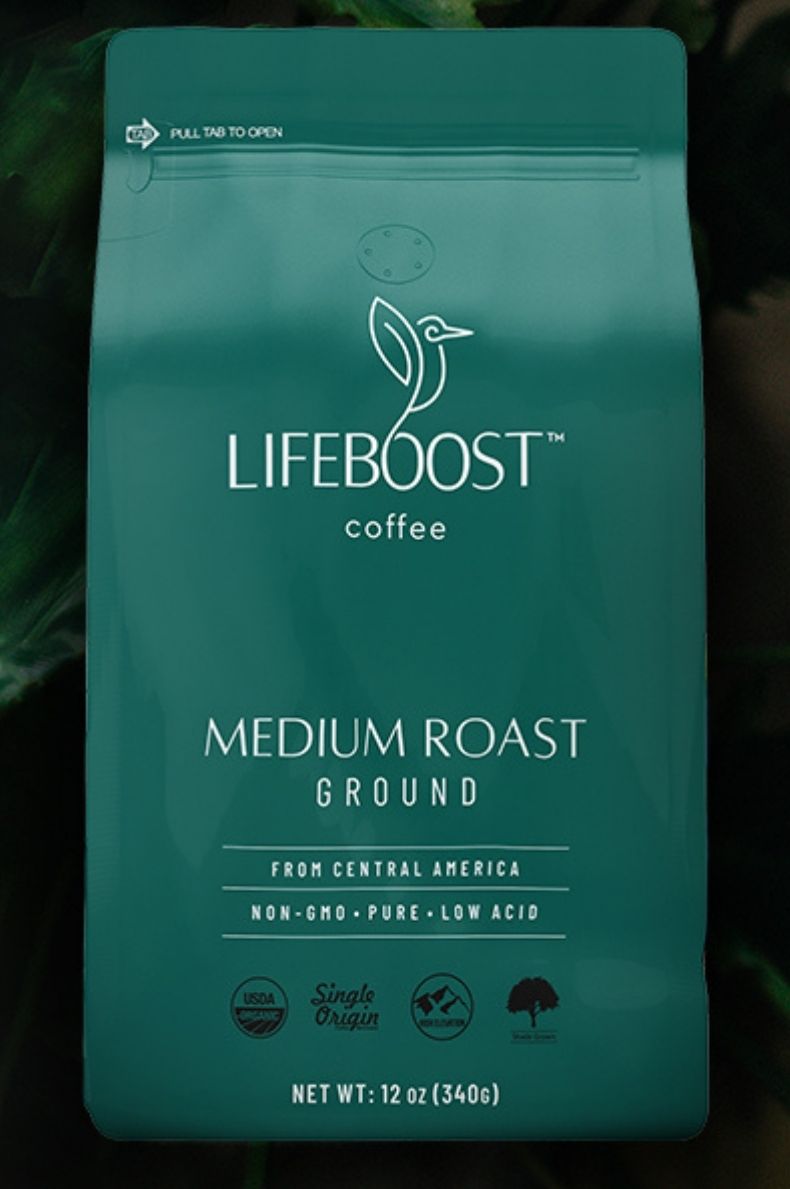 Caffeinated or decaffeinated?
How many bags would you like?
How often should we ship?
30-DAY MONEY-BACK GUARANTEE*
CANCEL ANYTIME

*valid only for your 1st initial subscription order
Add to Cart
Upgrade Options
Secure Checkout
New Customer One-Time Special Offer
Save 58% When You Double the Size of Your Order
Lucky You!
You've found our New Customer Special - our biggest savings anywhere in our store.
You only get this deal one-time. Lock in the huge 58% savings when you double your order today!
$209.70 $88.89 (Save $120.81!)
No thanks, I'll pass on this one-time offer
Save $30 When You Add Our Signature Roast Bundle to Your Order
Try all three of our most popular roasts at a huge discount. Enjoy our delicious organic Medium Roast, Dark Roast, and Espresso Roast. All are shade grown, high-elevation grown, tested for over 400 toxins, low acid, and d-e-l-i-c-i-o-u-s!
$104.85 $74.85 (Save $30!)
No thanks, I'll pass on this opportunity to try these three roasts at a big discount…
Frequently Asked Questions
What frequency can I choose?

1, 2, 4, 6, 8, 10, 12 weeks to start and change any time when you find best frequency for you!

How can I adjust my subscription:

Log in to customer portal and choose Edit my active subscription https://lifeboostcoffee.com/account/login You can change how often you get your subscription, When your next one is billed, or pause till later date.

Yes, you are not obligated to stay on subscription for any period of time.

Can I gift my Subscription:

Yes you can send someone your subscription one time on our customer portal and let them enjoy the amazing coffee as well.

What are your shipping destinations?

We currently only ship to U.S. and Canada addresses. We are looking into adding other shipping destinations soon. Please check back with us! At checkout you will be given two options to choose from on shipping methods. Free Shipping on orders above $50 (7-10 business days) or Standard Shipping for $7.25 (5-7 business days). The shipping cost for Canadian orders ranges from $21.95 to $61.95 depending on the number of bags. These two options are available for online store purchases and on subscriptions.

When can I expect my order?

Each and every order is freshly roasted. It takes between 3-5 business days to process the order! Once the order is ready for shipping, we send it thru USPS Priority mail. Shipping takes between 5-7 business days. We will keep you updated via email with tracking. Alternatively, you can log in to your customer profile and it will have an update there!
Final Thoughts…
We want YOU to feel confident knowing that you're drinking some of the healthiest, lowest acid coffee on the planet that is guaranteed to not hurt your belly and we want you to feel comfortable knowing that we will take care of you on this subscription. Smoothest Coffee We Think You'll Ever Drink!


UPGRADE NOW